High school graduation is the end of one journey and the beginning of a new one for forward-thinking students. Compared to traditional public and private schools, charter schools like Sallie B. Howard School of Arts & Science in Wilson, North Carolina, offers students a more personalized experience.
Our skilled educators assist students through thought-provoking college prep classes that foster success in college and in life post-graduation. Read on to learn more about the benefits of college prep classes and the various opportunities charter schools can offer high school students.
How Students Benefit From a College-Based Curriculum
Students who attend a school with a college prep curriculum have a head start on adjusting to the rigors of collegiate coursework. This is a crucial stage in life, and many students struggle with adjusting to key factors that help them succeed. This is achieved through the development of:
Time management skills
Organization
Study habits
Interpersonal skills
Self-discipline
Newfound independence
Balancing academics, social life and extracurricular activities
Students will develop more self-confidence through challenging courses that help them focus on habits necessary for college success. More than just memorizing facts, charter schools have advanced-level courses that promote creativity and thinking outside of the box.
Curriculum Options Abound at Charter Schools
Sallie B. Howard School of Arts & Science is a free, public charter school that serves over 1,200 students in grades K-12. We are proud to have an award-winning, diverse teaching staff and students from all walks of life. In addition to a renowned arts-based curriculum, we have an esteemed biotechnology program that offers students a path to an array of career opportunities.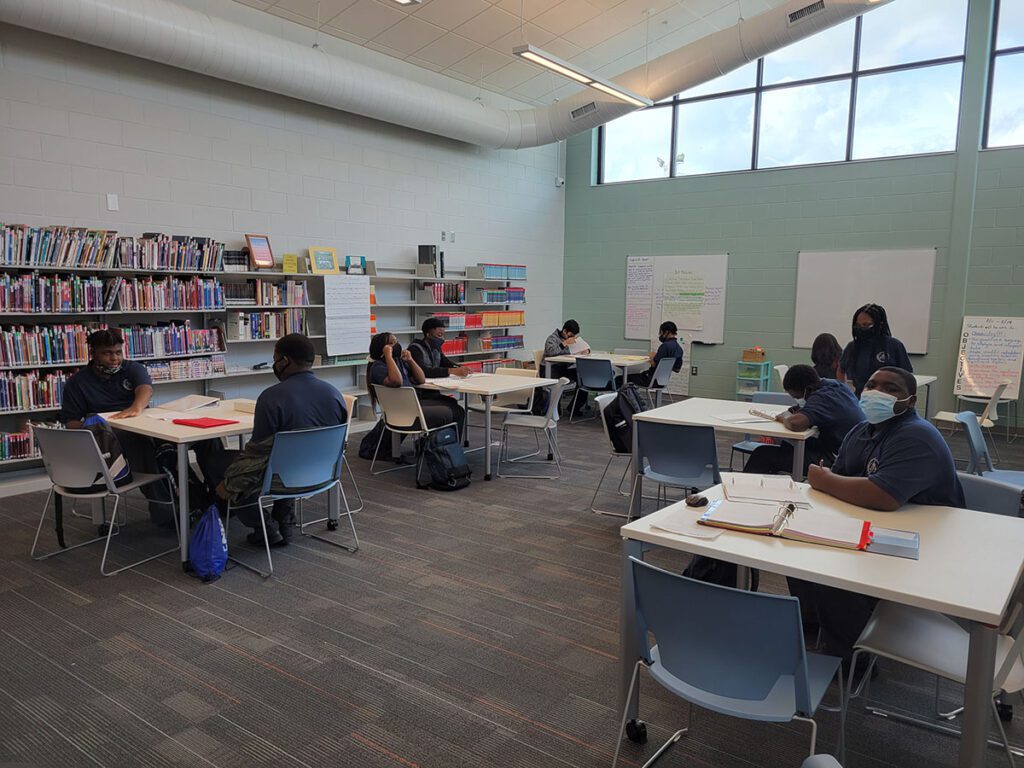 Biotechnology Prep Courses at Sallie B. Howard School of Arts & Science
The biotechnology academic path at our charter school is a rigorous program that has an emphasis on research and laboratory science. Those who take this path as a major will gain a solid understanding of bioethics and biotechnology and how it is applied within today's society.
Students have access to a fully equipped research lab and can partake in cutting-edge research projects that promote teamwork and flexible thinking. There are opportunities for summer work placement and lab assistant certifications that offer one year of college credit.
If you are interested in learning more about our biotechnology path at Sallie B. Howard School of Arts & Science, contact us today to schedule a consultation or on-campus tour.