May is National Inventors Month — the perfect time to help your child think outside of the box and develop creative solutions to problems. 
At Sallie B. Howard, we're committed to helping our students grow by encouraging them to find ways to make the world a better place through invention. In 2020 and 2021, we've entered inventions in the Samsung Solve for Tomorrow STEM Contest — and both years, our students have been honored as State Finalists, earning our school $30,000 in classroom technology.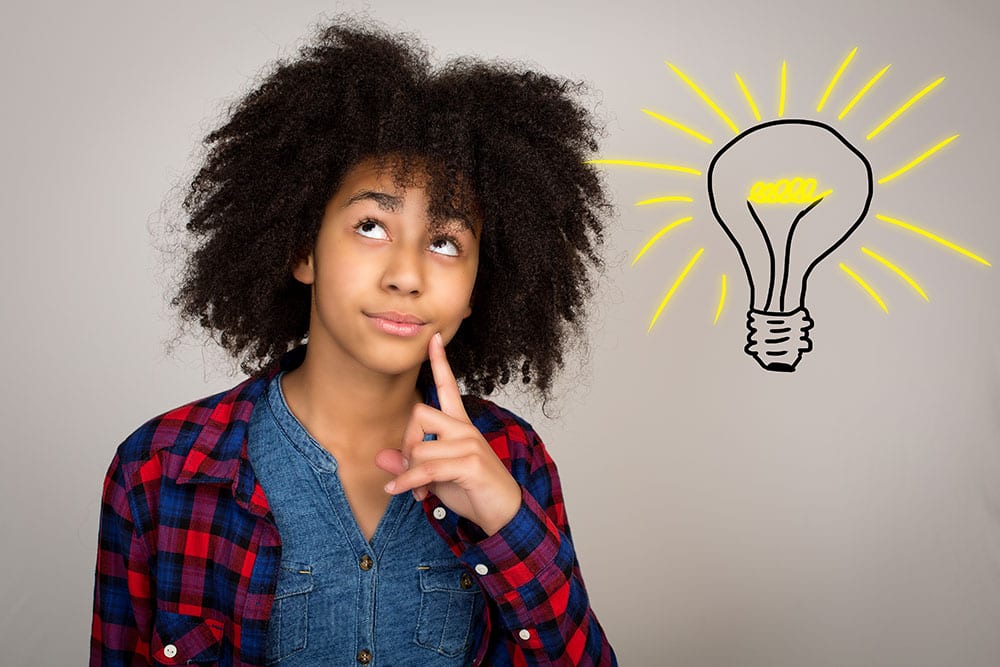 Check out our 2020 submission, "B.R.E.A.T.H.E.", an anti-drowning device developed by three young female Sallie B. Howard students. In 2021, our students worked to attack flooding — a common problem in our community — with The Awash Wheel, a device that creates power and diverts rainwater away from home foundations, creating a twofold solution to the high water levels that often follow heavy rains in North Carolina.
Inspiration to Invent With Your Child
The idea of inventing something new can seem overwhelming. Sharing the stories of young inventors with your child can help them see the possibilities for new solutions all around them. 
Incredible inventions by young people include:
Television — Believe it or not, the sketch for what became the television was developed by Philip Farnsworth, a 14-year-old boy in Idaho.


Bubble gum — Teenager Horatio Adams was working with his father to develop a rubber substitute, and realized the material they were using was chewable. Horatio made 200 balls of the bubble gum substance, and they sold out at the local drugstore in one afternoon. The rest is history.


Braille — Parisian teen Louis Braille was blind due to a tragic childhood accident, and he found the accepted method of reading for blind people — touching raised letters — cumbersome. He developed a new system called Braille that's still used around the world today.
Ready to Help Your Little Inventor Thrive?
At Sallie B. Howard, we know that creativity lives in the mind of every child. We're here to spark your little one's imagination while helping them harness their ingenuity with immersive creative experiences, challenging curriculum, and an environment of self-discovery. Reach out to us today to learn more about what we have to offer and to begin the admissions process.