Helping a child juggle school, homework, sports practice, competitions, and a healthy family and social life is a huge challenge, but it can be done. Here are some tips to help your child keep up without getting burned out.
Have a Stable Schedule
A child with a lot on his or her plate needs a stable schedule. Knowing what to do and when to do it takes the guesswork out of the day. It also ensures the most important tasks get done on time.
Granted, sometimes exceptions will need to be made. But these should not become the norm. Your child needs to know what to expect from you and from himself/herself in order to succeed long-term.
Promote Healthy Eating Habits
Healthy eating habits will help boost your child's immune system. It also helps a child sleep well at night and provides needed energy for sports and scholastic activities.
Serve plenty of fruits and vegetables in an attractive presentation to help your child enjoy these healthy foods. Stick to whole grains for starch. Avoid processed foods and foods with a high sugar content.
It's also important for your child to drink eight cups of water every single day. Dehydration will not only take a toll on his or her sports performance but also on scholastic performance and overall health.
Have a Set Bedtime
Getting enough sleep at night is a must for students. Without enough sleep, your child will have a hard time doing well in school and sports. Lack of sleep can also lower the immune system and lead children to make poor decisions.
Encourage Good Communication
Is your child happy with his or her chosen sport? Is he or she experiencing problems with team members or a coach? Is he or she worried about a game or upcoming test?
Playing sports can be fun, but it can also put a strain on your child's social life and emotional health. Make time to talk to your child to ensure he or she is still happy playing on a team and is able to keep up with schoolwork and has time left over to hang out with friends.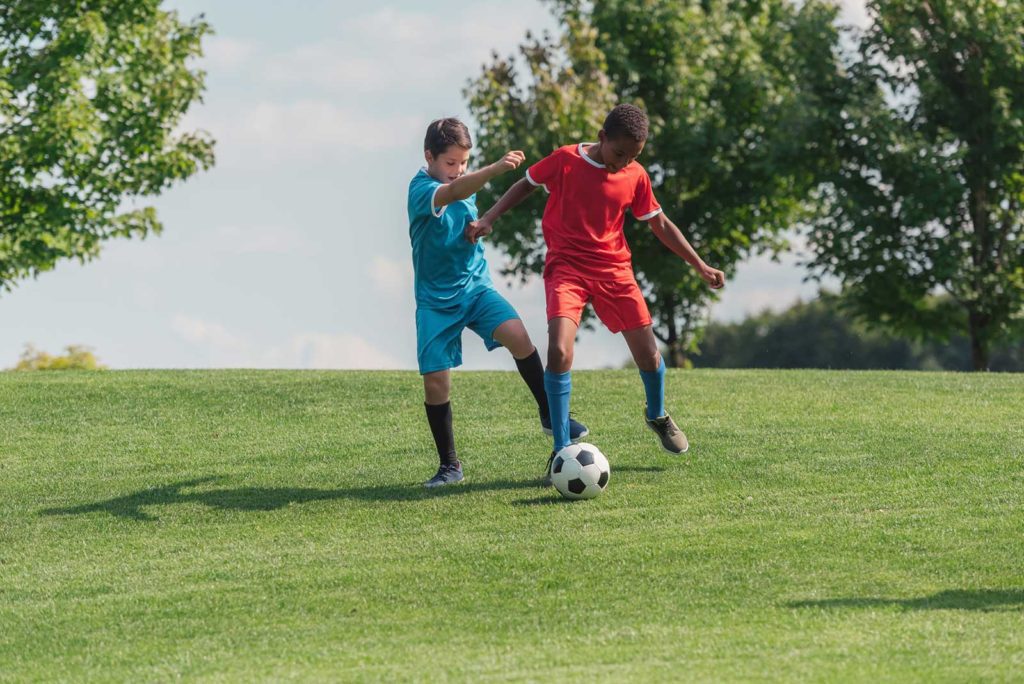 Sallie B. Howard School offers multiple athletic opportunities for elementary, secondary, and high school students. Even so, these programs don't just focus on athletic skills and development. We focus on your child's physical, emotional, and academic development to ensure your child develops to his or her full potential and leads a happy, fulfilled life. Get in touch with us to learn more about our overall mission and/or athletic programs.
Sports Schedules
View the athletics calendar on our website. Parents should be aware that the schedule and rules for practices and game attendance may be modified to prevent the spread of COVID-19. We also encourage parents to help student-athletes maintain a strong immune system via a healthy diet, implementation of good health habits, and vaccination.