By: Kierra H.
For many of us SBH High School freshman, our previous middle school year ended without really ending. Now, if you understand that, then keep reading, because this is for you!
One day we were in middle school and the next we were thrown into a place called high school – without any closure from the old or preparation for the new.
On the first day of high school, we learned that it is nothing — I repeat – nothing like what's shown in the movies. Of course, we didn't expect the cliché of wearing pink on Wednesdays (a Mean Girls reference for all my fellow fans) or throwing parties on Saturdays. We expected there to be work, but we were also looking for a thrill — a chance to start fresh on an entirely new beginning.
Well, we received a laptop, a schedule, and a "good luck, you can do this" pat on the back. Not so charming, huh? On behalf of the freshman class of 2020, we would like our money back. We've been bamboozled!
In addition to this disappointing start to our freshman year (thanks to the pandemic), we've had to find a way to push through our troubles with self-identity, well-being, motivation, and — hardest of them all — trying to get others to realize and understand how we truly feel.
However, despite these challenges, this year gives us a chance to set a new expectation for ourselves; one that only we can conquer. I refuse to accept what 2020 gave me for my freshman year. I want to find my thrill. I want my fresh start! Don't you?
If you agree with me, then here are a couple tips I came up with that can help us stay sane during this time and get our freshman year back.
Tip 1: Cleanse! Take some time away from social media or any stress factors, and catch up on things you like to do. The goal of this is to give yourself time to breathe and re-adjust your focus to prepare for the upcoming week.
Tip 2: Self-care checks! During quarantine, it's so easy to not get up and do our basic routines. Doing self-care checks everyday will help you get back on top of your well-being. Check in with yourself every night to make sure you have done all hygiene routines and school or work routines. You should also add a relaxation routine (like meditation) to your day.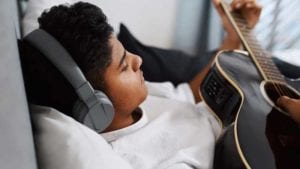 With one step at a time, we'll get back on track and show 2020 that we were the wrong freshman class to mess with.
So as you read this sentence, declare in your brain with me: we WILL take back this year and make it one to remember!
Stay tuned and stay safe. Thanks for reading!