An emergent field, biotechnology offers exciting career opportunities for anyone interested in science and research. Driven by rapid technological advancements, increasing healthcare needs, and the growing focus on personalized medicine, biotechnology is dedicated to solving some of the world's most pressing issues disease prevention, food security, environmental sustainability, and improving the overall quality of our life.
Is there a high demand for biotechnology? Yes. Biotechnology is a booming career option with the demand for skilled biotech professionals expected to remain strong in the coming years. 
This growing field is recession-proof, continuing to add jobs regardless of what is happening with the economy. And it is especially significant for people in North Carolina because this state ranks fourth in biotech strength. Ranking is determined by many factors such as the revenue generated by each state's biotech products and services, their research capacity and the high-quality pool of scientists and engineers employed within the state.
Wondering if a career in biotech is right for you or your child? Then, keep reading to learn more about this lucrative industry. 
What Is Biotechnology?
Biotechnology is the use of science and engineering techniques to create new products or services. People in this field conduct research on new medicines, strengthening crops, improving biofuels, and countless other applications. Then, their work is used to improve the lives of other people.
There is an enormous amount of work in the science and business of biotechnology. Government agencies and universities employ biotech scientists and regulatory and business personnel. Other biotechnology workers are employed by private businesses and companies within a variety of industries. Science staff may work in laboratories, manufacturing or clinical settings. Biotechnology-trained workers are also needed in sales, marketing, legal, environmental, and regulatory settings.
What Do You Do With a Career in Biotechnology?
People who have a career in biotechnology can perform a range of different tasks depending on their area of focus. 
Here are some top biotechnology careers to consider: clinical technicians, chemical operators, biomedical equipment technicians, microbiologists, DNA analysts, business development managers, pharmaceutical manufacturers, scientists, biomedical engineers, process engineers, product managers, bioprocess engineers, pharmaceutical consultants, biostatisticians, facilities managers, forensic science technicians, or animal research associates.
To further illustrate the unlimited career options available, you can explore biotechnology in research and product development, manufacturing, testing, regulation, sales, and marketing including in the following applications: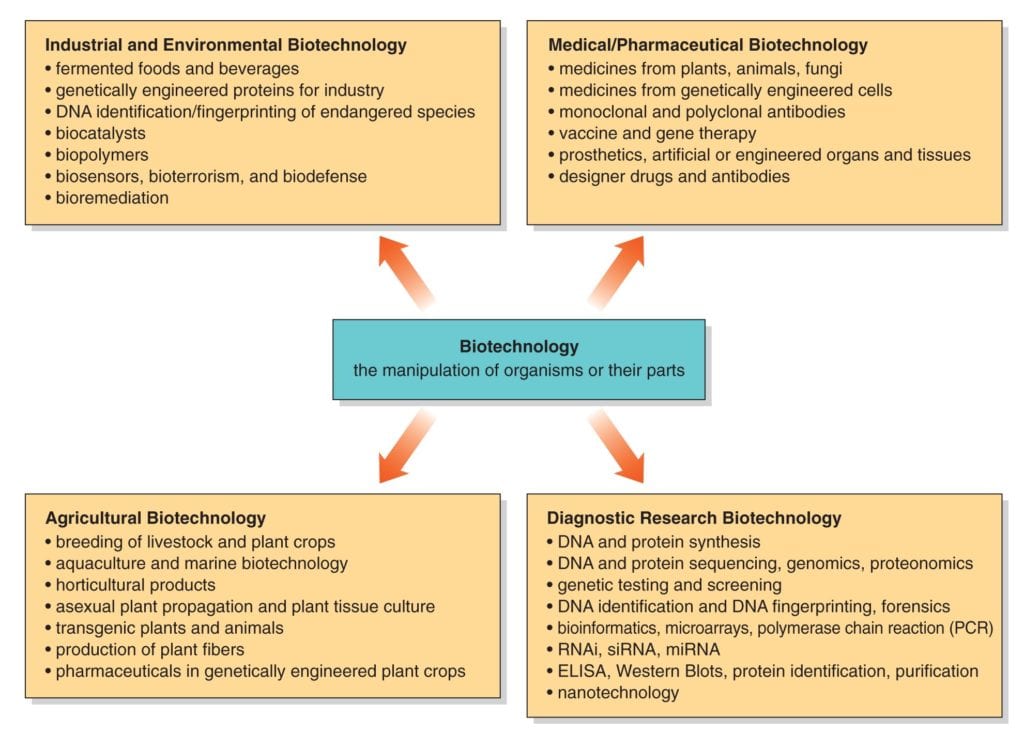 Biotechnology Salary: How Much Do They Earn?
In every field, earnings can vary significantly, but to give you an idea of the potential, the Bureau of Labor Statistics (BLS) reports that the median income for biological technicians is $45,860 per year as of 2019, nearly 20% more than the median income for all occupations, and people in the top 10% of earnings for this field bring home over $73,000 per year. 
Most importantly, however, the industry is growing faster than average and shows no signs of slowing down. 
How To Start a Career in Biotechnology
Generally, you need a bachelor's degree in biotech, biology or a related field to pursue a career in this field. However, several community colleges offer certificate programs in biotechnology that provide students with a variety of options for employment or further college study.  High school students can enter a biotechnology career pathway at certain high schools. These programs give students lab and academic experiences in biotechnology sciences and a chance to explore this rewarding industry.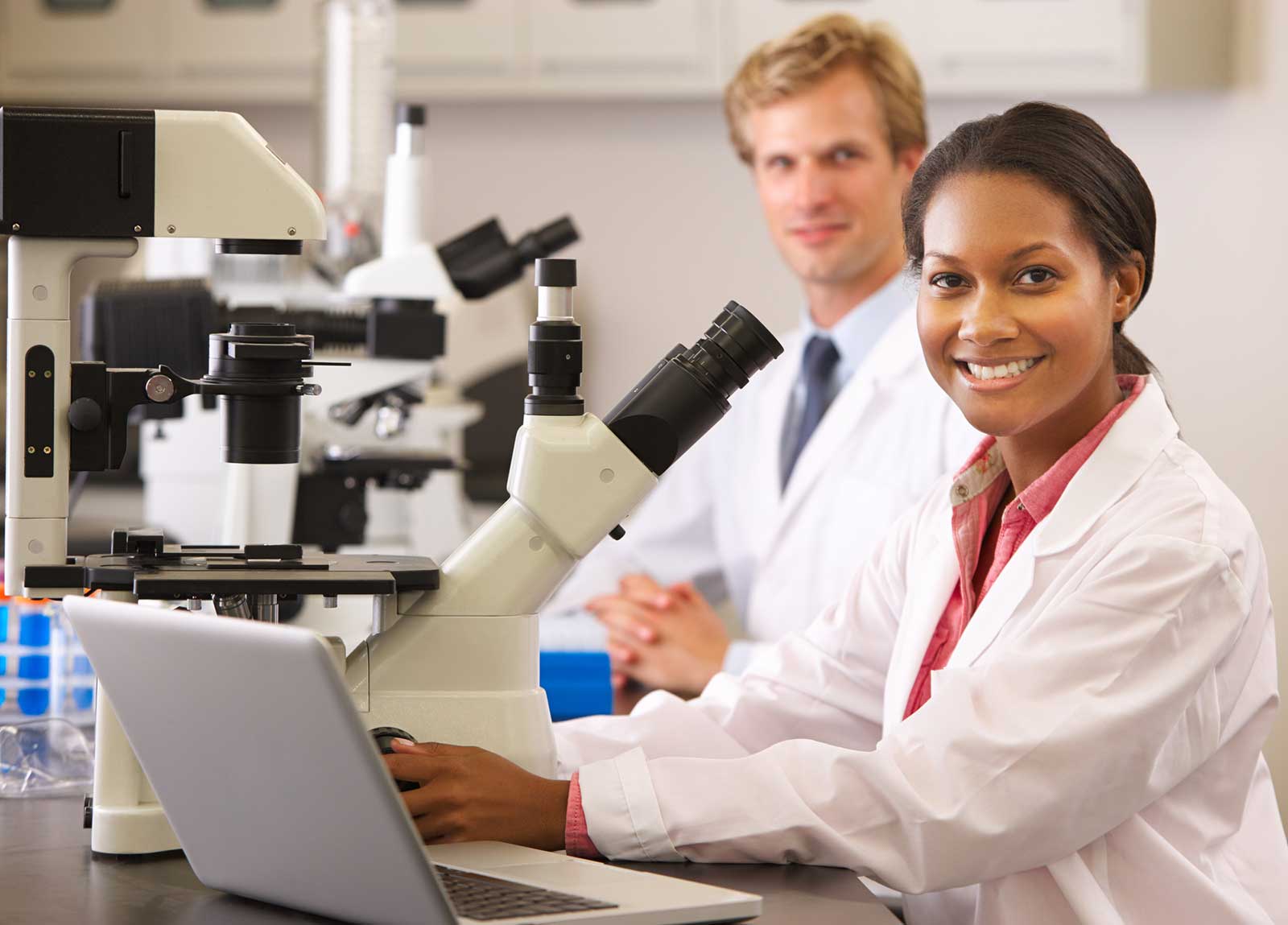 At Sallie B. Howard High School of Arts and Science, we can help your child get a jump start on a career in biotechnology. Our well-trained, highly experienced staff and leadership team are committed to guiding your child through a rigorous college preparatory curriculum with an emphasis on sciences and research. To learn more, contact us today.