National Techies Day on Oct. 3 honors the people who envision, design, develop and innovate to keep technology and all its devices moving our society forward. Help celebrate the techies who understand and make possible technology's continuous evolution.
National Techies Day: A History
National Techies Day, founded by techies.com with the support of CNET Networks, began in 1998, inspired by the goal of helping students become aware of, and excited by, the diverse range of careers in technology.
Celebrate #NationalTechiesDay
Honor innovation and support young people in STEM on National Techies Day:
Encourage kids to explore tech careers.
Get involved in your child's technology career fair.
Share your experiences with technology.
Create social media and use the hashtag #NationalTechiesDay.
Lead by example. Learn code, web design, or create an app.
Support opportunities for students to learn technological skills, such as at a biotech high school.
Initiate tech career conversations. From medicine to entertainment, software design to cyber security, the future is in tech; this is job security!
Thank a techie — the inventors, designers, coders, communication specialists and innovators.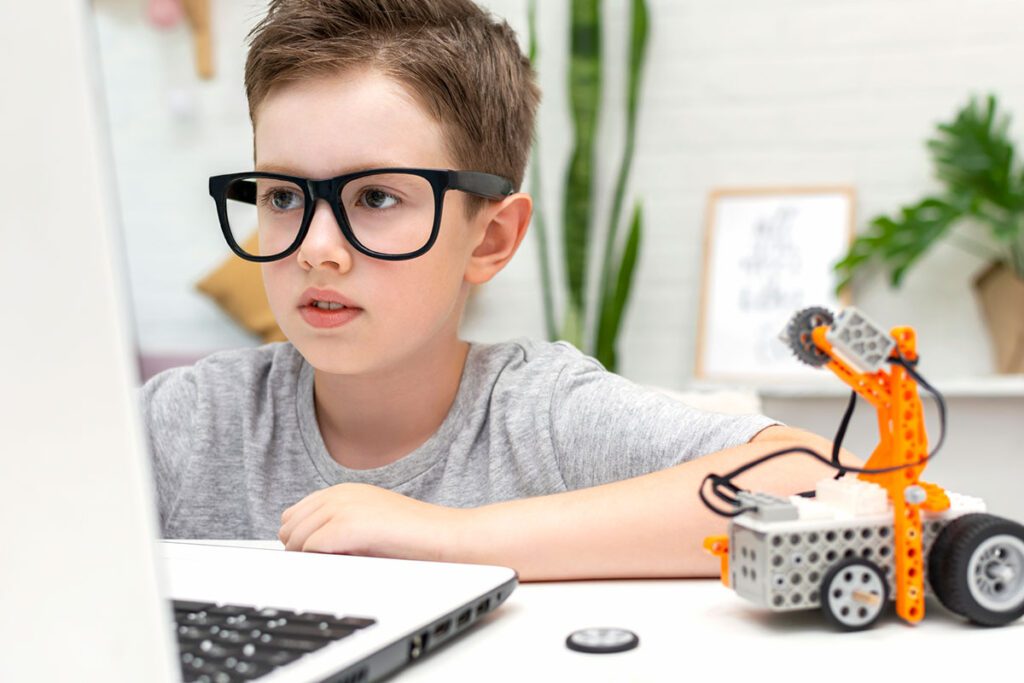 Be Inspired: North Carolina Tech Companies
A sampling of the many successful North Carolina-based tech companies:
Epic Games: Cary, North Carolina. Indeed epic, this entertainment company has produced 3D engine technology since 1991 and now has over 40 offices worldwide. Popular games include Fortnite, Spyjinx and Breakers. Positions include 3D animators, mobile engineers, concept artists, data engineers and cinematic environment artists.
Precision Hawk:Raleigh, North Carolina. Spreading its wings with branches on six continents, Precision Hawk works with developing commercial drone technology. Positions include senior front-end developers, controllers, data scientists and mechanical engineers.
Lenovo: Morrisville, North Carolina. This Fortune Global 500 company produces tech from cell phones to smart devices. Careers include software developers, communications analysts, social media marketers and project managers.
Discover a Biotech High School Committed to Technology
The Biotechnology path at the Sallie B. Howard School of Arts and Science provides a rigorous college preparatory curriculum emphasizing laboratory science and research. In addition, learn about the K-8 Science elective class, Coding & STEM class for middle school students, and Digital Media class for fourth and fifth grade and high school students.
For more information or to schedule an appointment at Sallie B. Howard, call (252) 293-4150 today.